<<< Fitness, Whisky, Grouper, Rob >>>
January 30th, 2020...Day 4 of my newly locked-down diet and workout plan. Feeling really good, both physically and mentally. I'm using the next (last) 12 weeks here at Purebred to get as strict and fit as possible in the hopes that when we move I'll be able to maintain without the accountability of my coaches and the community.
My discipline has been up and down over the years, and while I've been in a decent place lately, I feel like it's just treading water. It's time to train like The Witcher. I'm determined to leave NY in the best shape of my life. Currently at 194 lbs and kind of a meh body composition. It's gonna change. Starting Monday my schedule includes 7-10 workouts per week.
Here's my current plan:
| Calories | Carbs | Protein | Fat |
| --- | --- | --- | --- |
| 1,850 | 30% (139g) | 45% (208g) | 25% (51g) |
It's gonna be really tough to get that much protein in, but I'll do my best to get close. I also gotta crank up the fiber intake. For obvious reason. Hello broccoli, my old friend.
Whisky Business
Met up at The Local with my two best friends and whisky business brothers, Tom and Jamie. I'm going to miss these guys something fierce when we move, but am looking forward to the times we do see each other being significantly more epic. They'll simply have to be, since we'll have to travel to do it.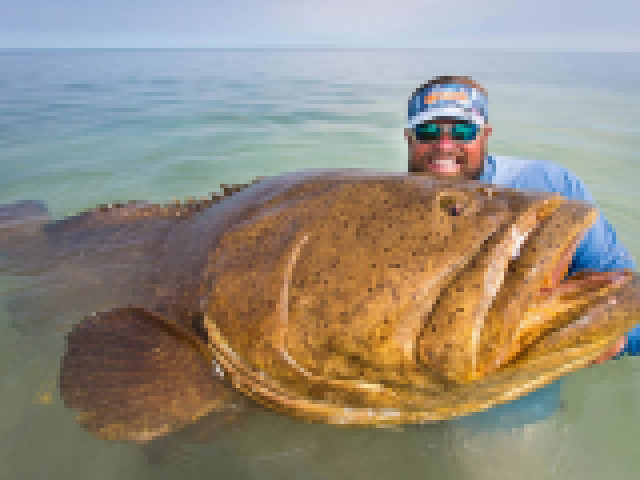 A goliath grouper fishing trip is already in the works. Look at these things. It's gonna be insane.
Goodbye Vegas
Sold my Rob Lowe tickets today. Had two 2nd row seats to see him perform "Stories I Only Tell My Friends" at the Criss Angel theater on Feb 15th. It was a one-night event and really was looking forward to it, but with the move and needing to go house hunting it's not just feasible to make it. Oh well.